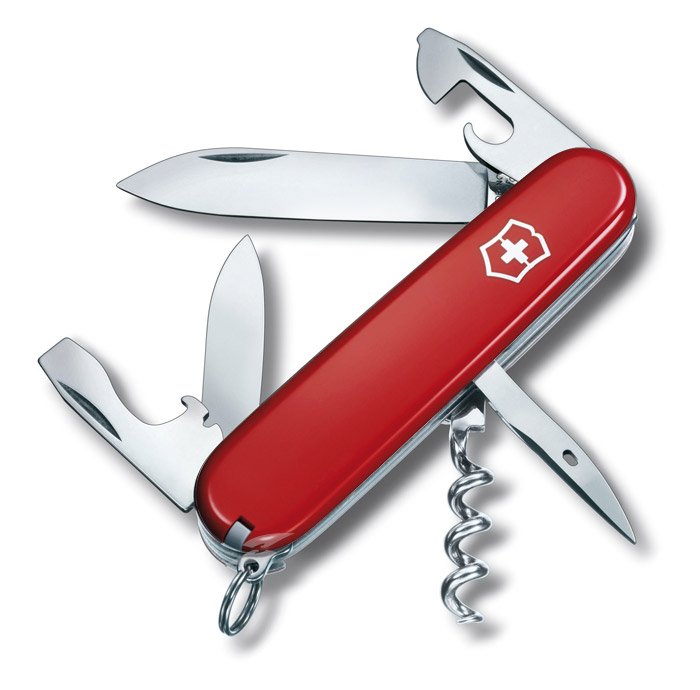 The Victorinox Spartan is a classic. This is the pocket knife against which all others are measured. With its shiny inlaid Swiss Army emblem, rigorous engineering, and smooth action, the Spartan sets the standard. No other pocket-size multi-tool comes close.
The Spartan is the handy little life-saver that never leaves your side. At home it opens everything from envelopes to canned food. At a party it's the go-to tool to set the wine and beer flowing.
With 8 tools and 13 features, the Victorinox Spartan manages to solve a million little problems. You can strip wire, unscrew door handles, or pick your way into the tiniest crevice. It's good for personal grooming too, with tweezers and toothpick to keep you looking and feeling great. Wherever you are, you won't ever want to be without your Spartan Swiss Army Knife.
Our products are not for sale to people under the age of 18.
Orders are subject to age verification checks. For further information please refer to our
Age Restriction Policy